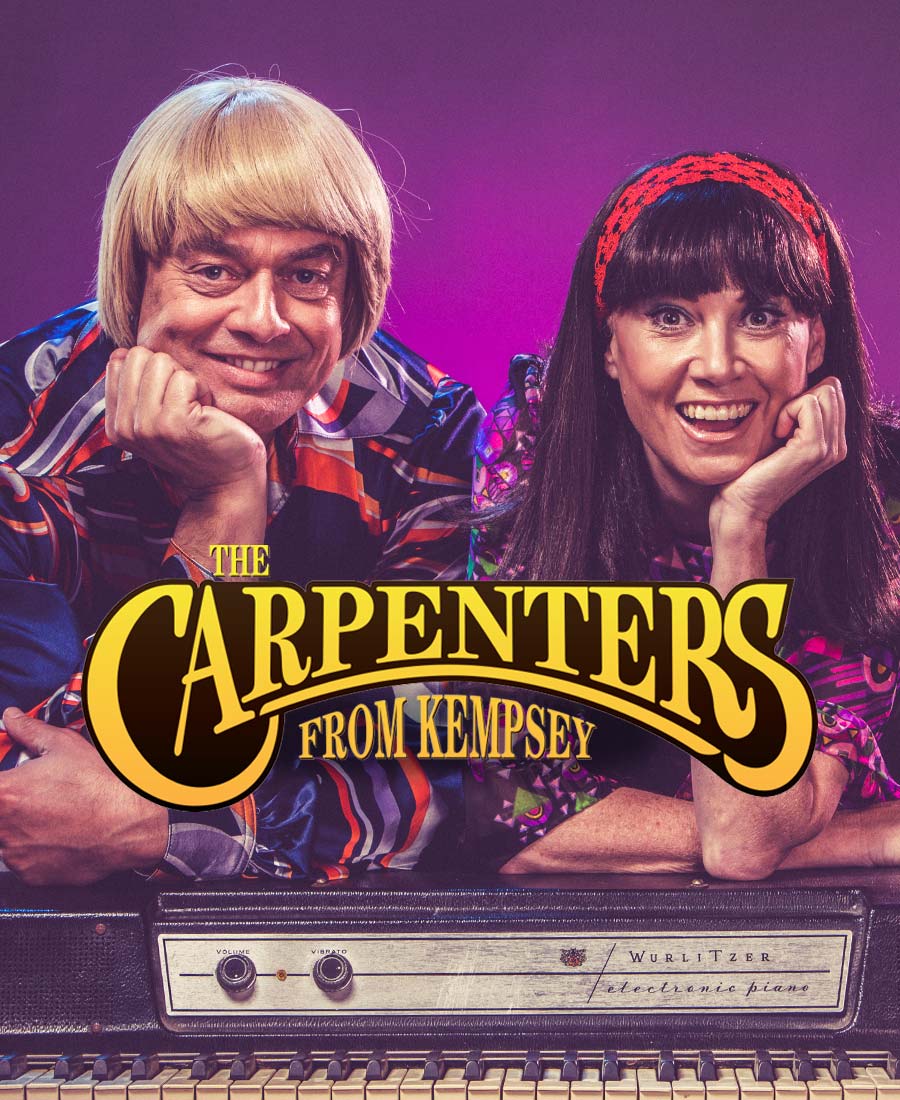 Those Other Carpenters
The Carpenters were America's biggest selling pop duos of the 1970's. Karen and Richard's music, dominated the charts for almost 14 years. They created a unique "soft rock" sound, with Karen's rich, smooth tones, and Richard's talents as an arranger, songwriter and pianist. Since Karen's untimely death in 1983, their music still survives, and even today, people of all ages have a love affair with the Carpenters Music.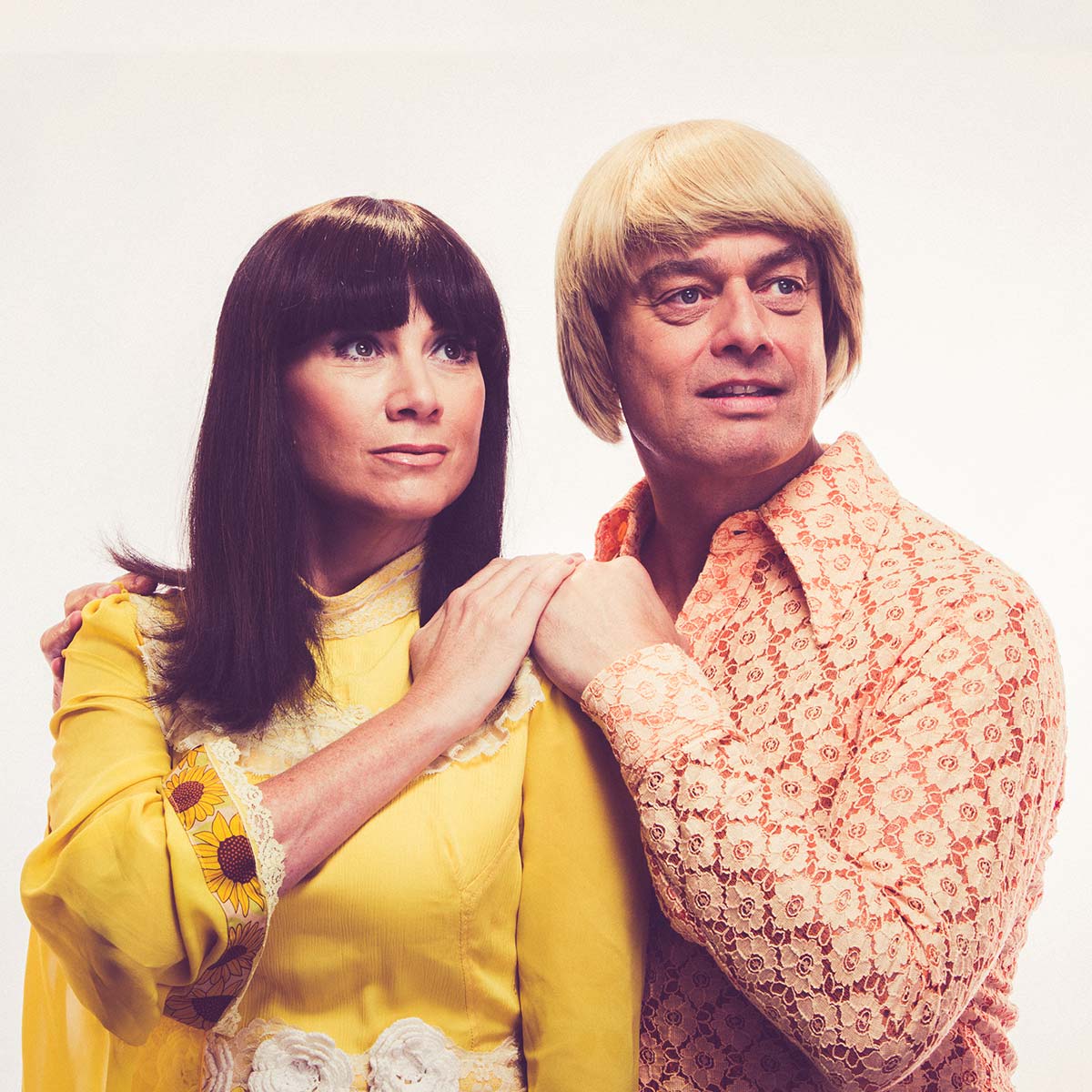 Darren & Sharon Carpenter
The Carpenters From Kempsey, celebrate The Carpenters, but with a comic twist.  Starring Darren Mapes and Debora Krizak, they play Darren & Sharon Carpenter – from Kempsey.  Together they recreate the sound of The Carpenters with uncanny accuracy.
Darren & Sharon Carpenter's lives were magically transformed the day that they discovered those "Other Carpenters". Not only did they share a family name, but they looked similar as well. Join Darren & Sharon in concert, as they  hit the road singing all those songs The Carpenters made famous, including Top of the World, Goodbye To Love, Yesterday Once More, A Kind Of Hush, Rainy Days and Mondays, Calling Occupants, Ticket To Ride, Close To You, Superstar, Mr Postman and many more.
After an almost 7 year break, Darren & Sharon are reunited in their John Farnham memorial come-back tour.
Shows
On Sale – 2023
Claire's Kitchen at le Salon
Weds 13th December, 6pm » Get Tickets
Thurs 14th December, 6pm » Get Tickets
—
2022-2019
Adelaide Fringe, Royal Hotel, Claires Kitchen, Paddington RSL, Royal Hotel (Wyong), Canterbury Hurlstone Park RSL, The Regal Theatre, SA, Logan Loves Seniors Day, Logan Central.
Between 2013 — 2018
Darren and Sharon had a falling out and embarked on failed solo careers
Between 2008 — 2012
The Majellan Resort, Tropicana Grand Ball Room, and the Syuen Grand Ball Room (Malaysia), Capitol Theatre (Tamworth), Darling Harbour (Seniors Week), Lyric Theatre (Sydney) Palms (Crown Casino -Melbourne), Ford Theatre (Geelong), Dunstan Playhouse (Adelaide Cabaret Festival), Whitehorse Centre  (Nunawading), Colac Performing Arts Centre Eastbank Performing Arts Cetnre (Shepparton), Esso BHP Entertainment Centre (Sale), Queens Park Theatre (Geraldton), Albany Town Hall Esperance Entertainment Centre, Bunbury Regional Entertainment Centre, Mandurah Performing Arts Centre, Cararvon Civic Centre, Queenbeyan Performing Arts Cetnre, Gardens Theatre QUT (Brisbane) Empire Theatre (Toowoomba), Manning Entertainment Centre (Griffith), Orange Civic Centre, Parramatta Riverside Theatre, The Official Mardi Gras Party, Hothouse Comedy Festival, Slide Cabaret (Sydney) and many more.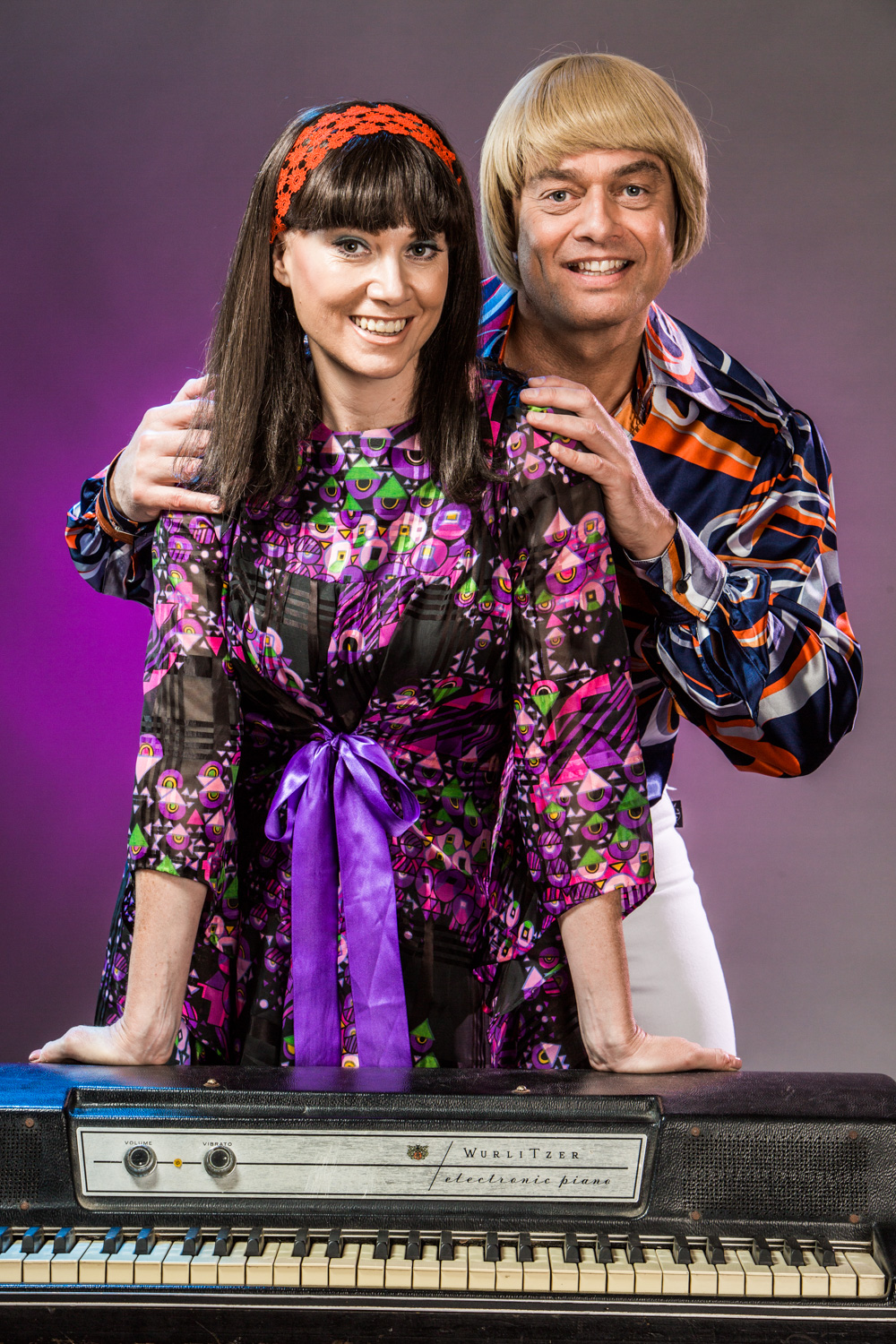 A Carpenters Kinda Christmas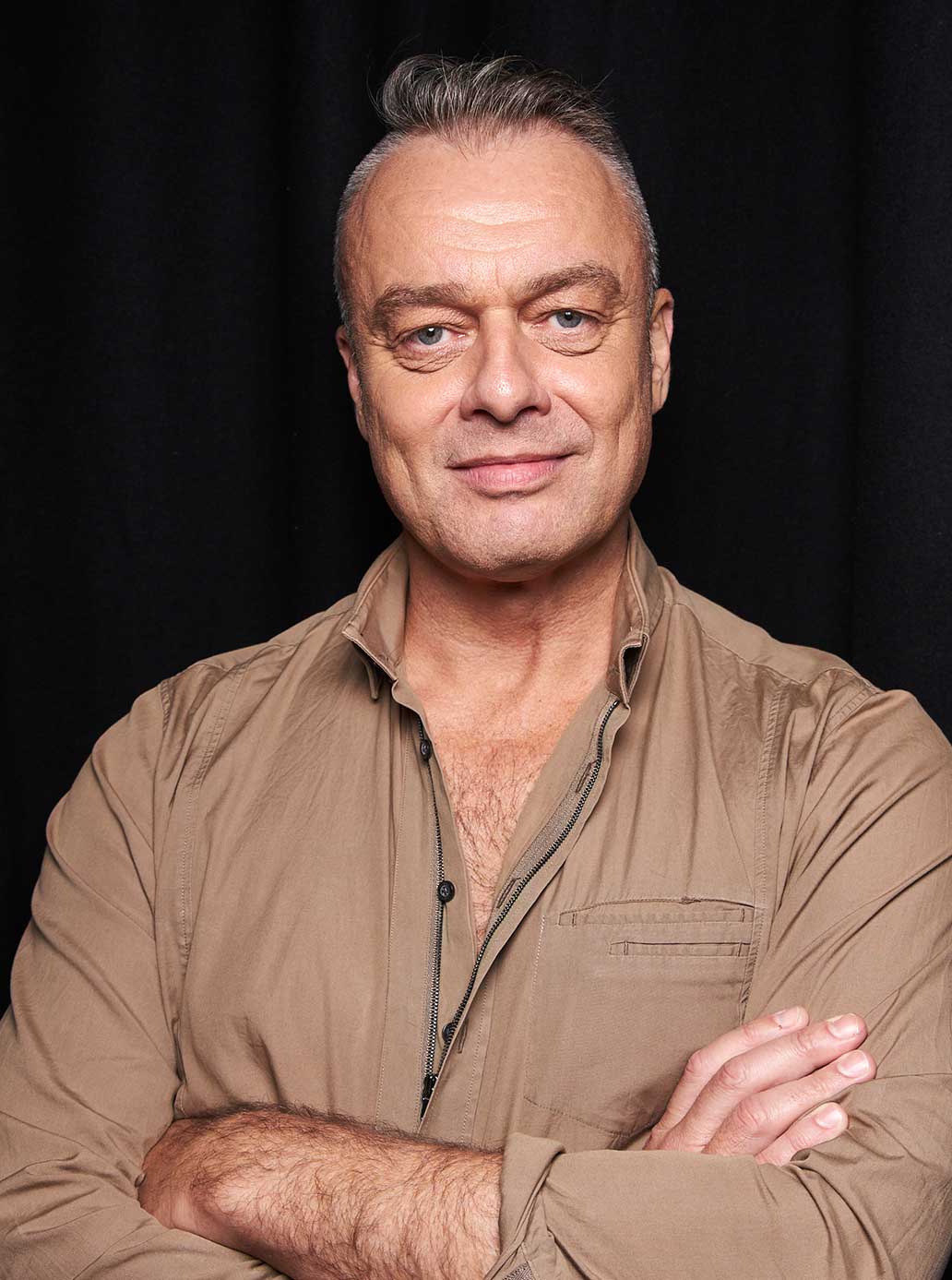 View Bio
Darren is a graduate from Southern Cross University – BA (Contemporary Music).  He is an experienced Actor, Singer and Musician, who, has over 25 years professional experience in the performing arts.
As a vocal coach, Darren has coached many Music Theatre performers, Band Singers and recording artists.  Some of successful clients have appeared in Matilda, Les Miserables, Strictly Ballroom, The Lion King, Dirty Dancing, Jersey Boys, Cats, Wicked, and many more.
He has worked as an accompanist/musical director for the likes of Casey Donovan, Paulini, Debora Krizak, Tamara Jaber, Mary Kiani, Belinda Chapple, Jacinta Gulisano, & David Campbell.
Darren has starred alongside Casey Donovan, Hayley Jensen, & Doug Williams in the NSW tour of "Back To Bacharach".  He collaborated with Debora Krizak to create "cABBAret" – a documentary about ABBA.  He appeared in Neil Gooding and Matthew Henderson's production of "Thank You For Being A Friend", and is the creator/writer/performer in one of Australia's most loved and successful Cabaret shows "The Carpenters From Kempsey"
For over 12 years Darren was Head of Singing, Course Co-ordinator of the Music Theatre Diploma and Manager at Sydney's Brent Street Performing Arts School.  Previous to this he was co-founder and director, along with Linda Nagle, of "Sing Over King" in Newtown. 
Currently he runs his own private vocal coaching business, providing specialist coaching for many talented professionals, HSC students, and talented young singers.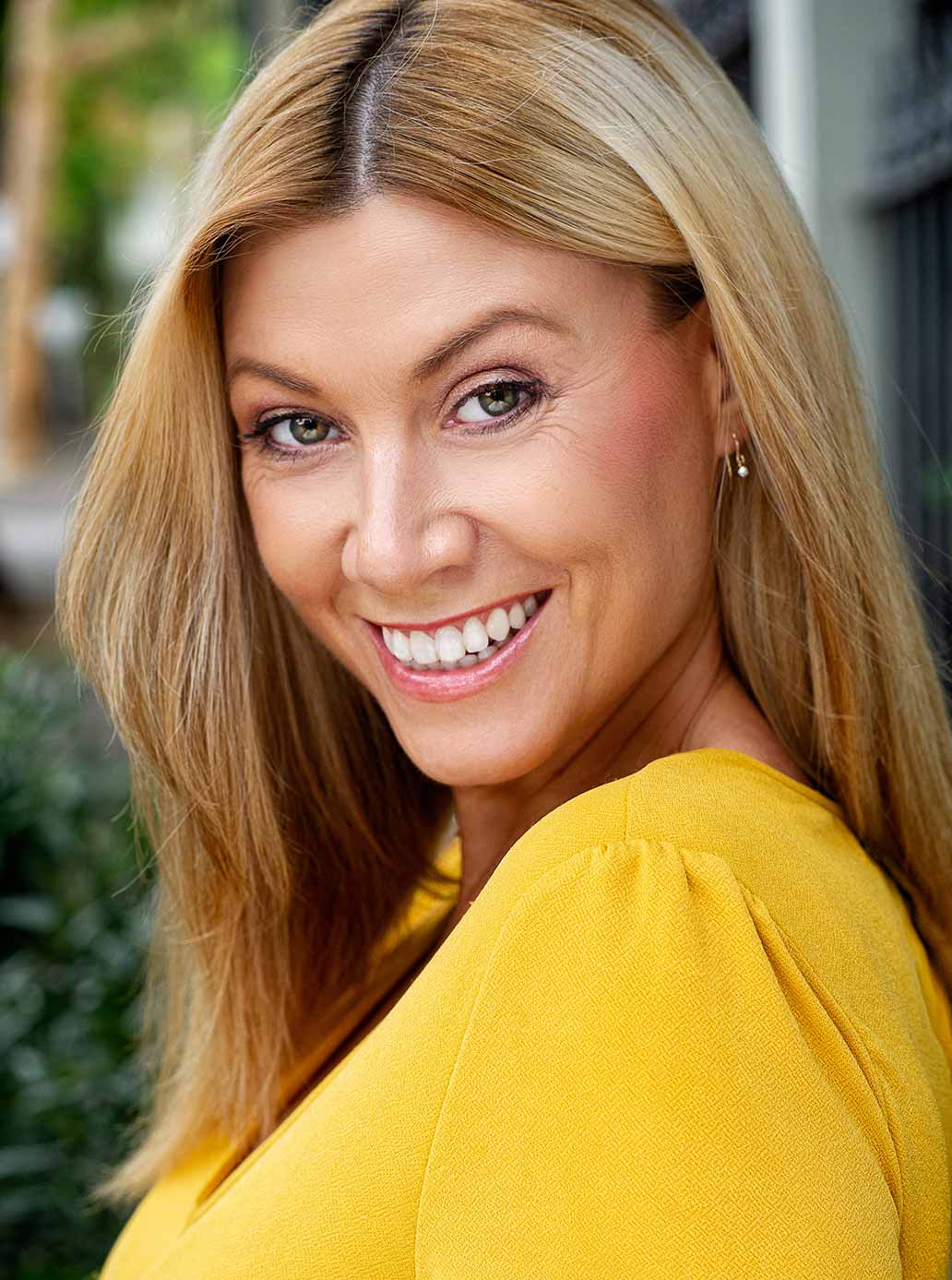 View Bio
Debora holds a Bachelor of Arts Degree in Performing Arts as well as a Graduate Diploma in Journalism from Sydney's UTS. Born in Adelaide, Debora landed her first musical in 2004- Mel Brooks' THE PRODUCERS for GFO. Further credits included TITANIC – A NEW MUSICAL, RESPECT THE MUSICAL (as a walk in cover to Rhonda Burchmore), Guy Noble's KARAOKE THE MUSICAL, CALENDAR GIRLS for GFO, Stalker Theatre's "SHANGHAI LADY KILLER" and Squabbalogic's "SONDHEIM ON SONDHEIM", which earned her a Glug nomination for best supporting actress. Debora's most notable credits include playing the role of 'Sheila' in the Helpmann Award winning Musical – A CHORUS LINE where she was nominated for numerous awards including a Helpmann for Best Supporting Actress, Sydney Theatre critics award and winning 'Theatre People's' most popular actress.
In 2015, Debora toured the country in Hayes Theatre's inaugural production of SWEET CHARITY, which earned her another Helpmann nomination for her portrayal of dual roles Nickie and Ursula. She was also nominated
for a Glug and received her first Greenroom nomination while taking home the Sydney Theatre Critics Award for best supporting actress. Mid 2015, Debora starred as ERMA in Opera Australia/John Frost's production of ANYTHING GOES alongside Caroline O'Connor and Todd McKenney, winning the GLUG award for best supporting actress. The Production Company's JERRY'S GIRLS followed in 2016 and Debora was then invited to perform at the Adelaide Cabaret Festival with her self penned tribute to screwball comedy greats in LAUGH BE A LADY.
In 2017, Debora went on to complete a national tour of David M Hawkin's production of CABARET playing the role of Fraulein Kost and later joined The Follies Company for their 2018/19 adaptation of the Australian musical LOLA MONTEZ playing the title role. 2019 saw Debora return to the Hayes yet again playing the iconic historical crime queen Kate Leigh in their production of "RAZORHURST" followed by a season in Packemin Production's "MAMMA MIA' playing the role of Tanya.
Other credits include Killer Queen in Pacemin's WE WILL ROCK YOU. Debora's concert performances include seasons with the Adelaide Symphony Orchestra for their Music of James Bond concert and Christmas Proms series.. Live television appearances include host of Channel Ten's "The Music Shop", 'Good Morning Australia' with Bert Newton, 'Sunrise', 'The Today Show' and 'Mornings'. She is also an accomplished voice over artist, having launched her own company VOICES INC. in 2019.
Format 1: Duo with live keyboard/piano and backings
Format 2: Full Band (piano/keys, guitar, bass, drums, synth, and backing vocals)
Length: The show can be adapted according to budgets and venue needs with a maximum of two sets of approximately 45-50min each. 
Contact: darren@carpentersfromkempsey.com